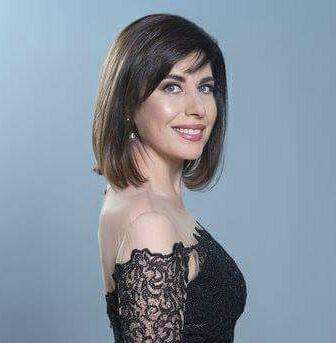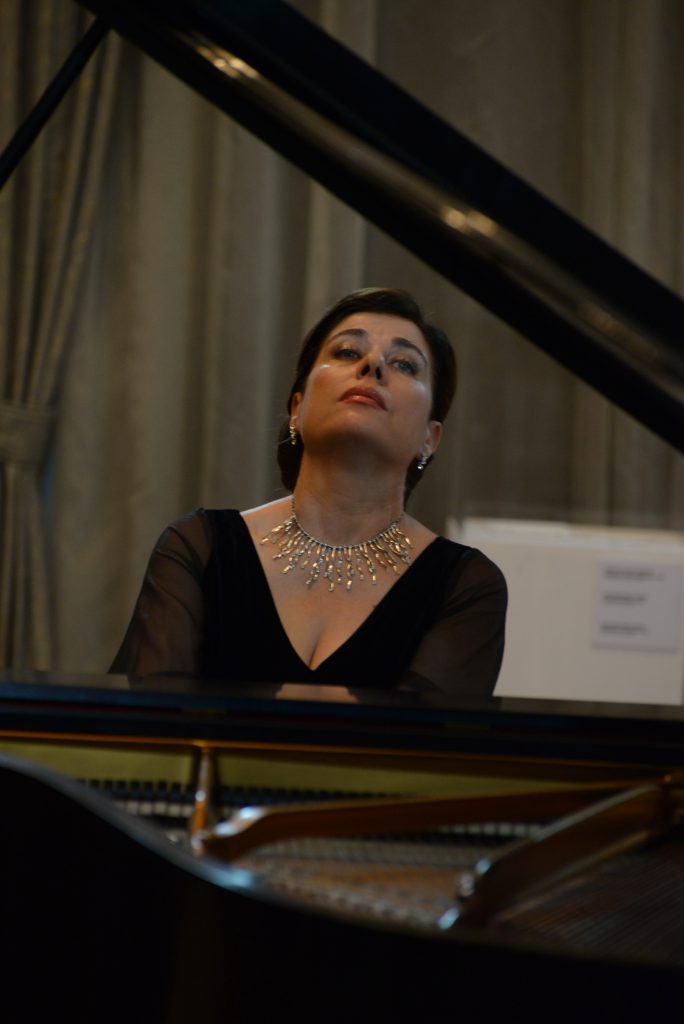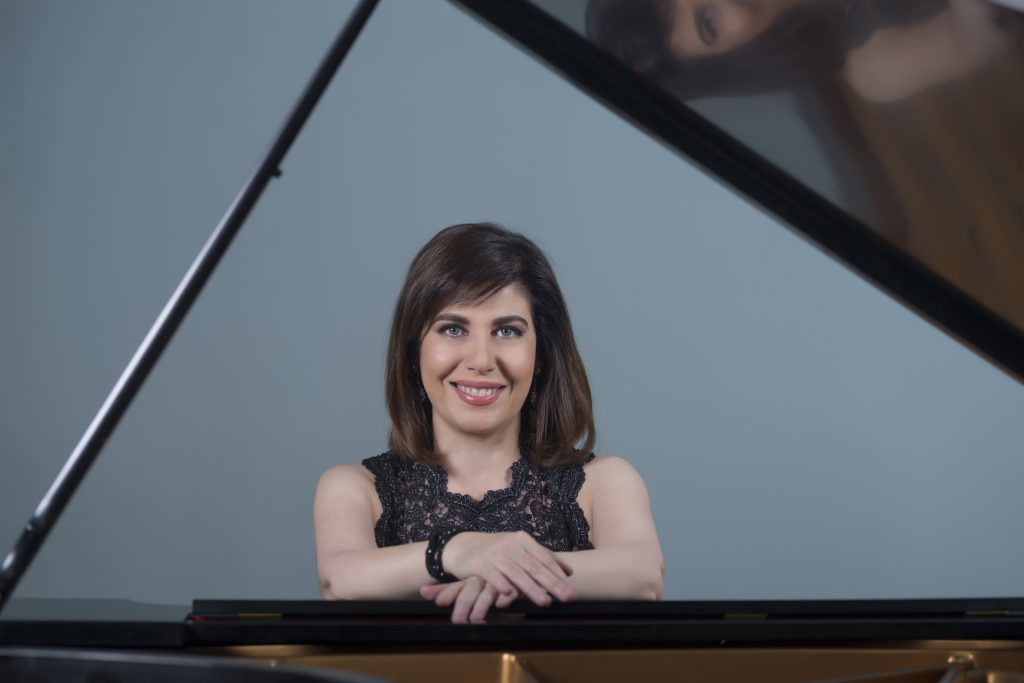 ARMINE GRIGORYAN
-Pianist –
Director of the Aram Khachaturyan House-Museum
The famous Armenian composer Eduard Mirzoyan expressed his admiration
with these words: "…I can't keep admiring Armine's play and I am constantly
eager to listen".
Armine Grigoryan is one of the brightest representatives of Armenian
contemporary pianists.
She received her entire musical education first in Yerevan Tchaikovsky school
of music, then in Yerevan Komitas Conservatoire and postgraduate studies
under the supervision of professors Georgy and Sergey Saradjians, obtaining
excellent professional qualities. This is evident in her appearances as a soloist
and collaborative pianist.
Armine Grigoryan as soloist and chamber musician has toured CIS, Italy,
Germany, United Kingdom, Austria, Check Republic, Spain, Belgium, Bulgaria,
UAE, Kazakhstan, Lebanon, Baltics, China, Japan, Australia, USA, Canada,
Mexico and others.
Armine Grigoryan became a Double Laureate of "Roma 2003" International
Pianists Competition, where she also was awarded a special prize and medal of
the Chamber of Deputies of Rome. In the same year Armine Grigoryan with Sona
Barseghyan (piano duo "Sonet") won prize of International Competition,
organized by "Frederic Chopin" Association in Rome, and took also Special prize
for the Best Performance of pieces by Sergio Calligaris.
She is the recipient of special awards as a piano collaborative pianist in
several International competitions.
Armine Grigoryan has released several CDs ("Unknown Khachaturian" among
them).
Since 2005 Armine's artistic originality also shines in her concert programs as
a pianist of the Aram Khachaturian Trio along with the talented musicians –
violinist Karen Shahgaldyan and cellist Karen Kocharyan. Outside of Armenia the
concerts of Trio were held in many countries of the world: in such Prestigious
concert halls as "Musicverein" in Vienna, "Laiezhalle" in Hamburg, "Gewandhaus"
in Leipzig, "Gasteig philharmonic" in Munich, "Queen Elizabeth Hall" in London,
"Suntory Hall" in Tokio, "Koerner Hall" in Toronto.
Together with the other members of the Trio and with the support of London
resident benefactor Assadour Guzelian, Armine Grigoryan established the
Classical Music Development Foundation, with the aim to propagandize the
Armenian composers' works and to support young gifted musicians.
She was awarded the Medals of the Ministry of Culture of Poland and Armenia.
Armine Grigoryan is a Professor of the Yerevan State Conservatory.
Since 2004 as the director of the Aram Khachaturian Museum she widely
popularizes Khachaturian's music and name both in the homeland and abroad,
establishes new links with other museums of the world.